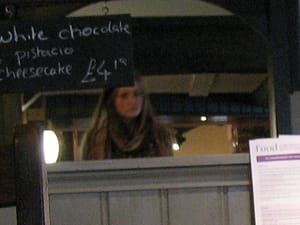 Could it be that this past weekend we took a photograph of a ghost in an old pub?
Debbie and I took a trip out to The New Forest on Saturday, to the village of Burley in the heart of the forest, where we went for a nice walk in one of the heathland parts of the forest, then went to The Queen's Head Pub for a bite to eat, before browsing the little shops in the village, several of which have a witchcraft theme, the village being linked to a white witch, Cybil Leek who lived in the village in the 1950's.
I just downloaded the photographs that we took, which include several taken inside The Queen's Head, that we thought might be useful to add to Debbie's Squidoo page on Pub Grub.
The curious thing is that I made sure nobody was in the pictures, because Debbie wasn't too happy about taking pictures inside the pub without asking, and in the first picture there is a woman, however she just doesn't look right.
I took the photos to capture the chalk boards with the menu specials on, and in the first photo you can clearly see a woman, but the outline of her hair looks like it has erased part of the price of one of the menu items.   Even stranger though is the fact that she isn't in the second picture, but the price is still showing as if it has been partly erased.
Is this just a coincidence I wonder, or did we capture a ghost on film (well digital media)?
The pub is just one of a number of locations in the New Forest that is supposed to be haunted, which I did not know until I did some research this evening.
If you click on the photos below, they link to the full size originals, but BE WARNED these are 3.5mb each in size, so they might take a while to load.
Try zooming in on the woman, she just looks wrong and sort of ghostly.  Unfortunately I took the photos without flash so they are a bit grainy which doesn't help.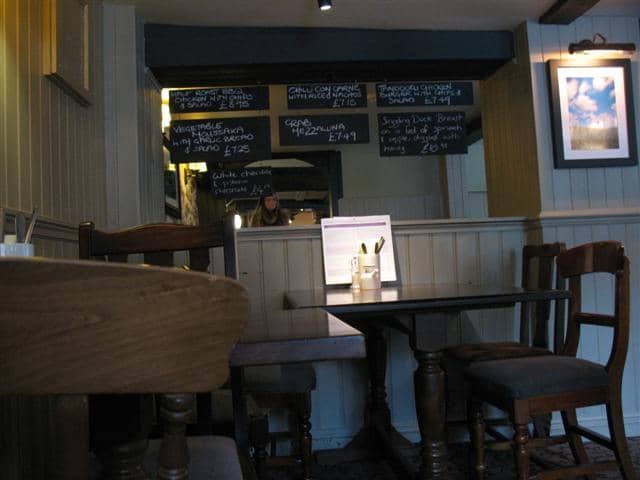 In the second photo from a slightly different angle the woman has gone, however the chalkboard for the White Chocolate Pistachio Cheesecake still looks as if the shadow of her head is there, and the price has been partly erased, or at least it looks like it.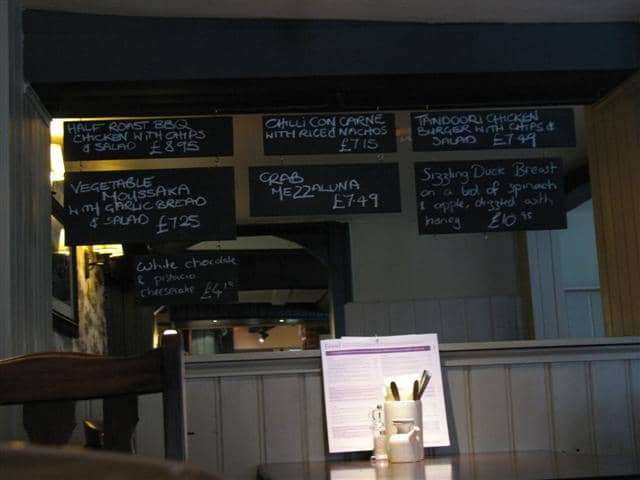 So what do you think?
Is this a ghost, or just a coincidence.
Please leave a comment to let me know what you think.