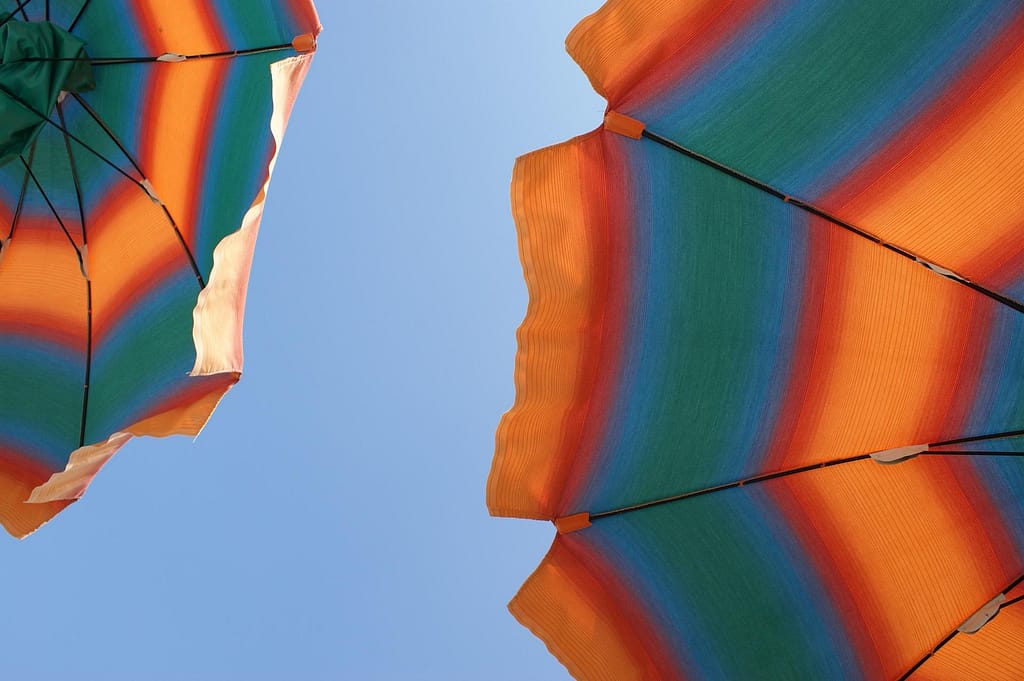 So there's a heatwave here in the UK
Record temperatures, I heard the weather man say
We moan about the cold, we moan about the heat
We moan about the weather so much
It's like we are on repeat
But we aren't used to weather this hot
A lovely Summer it surely is not
When it's forty degrees C it's too much for me
So I find a nice cool shady spot
If the road tarmac melts and the railway lines buckle
Commuting to work will be a right old kerfuffle
So thankful I am to be home working this week
Hope the computer and internet don't give up in defeat
Door and windows will all be open all day
And hopefully that will keep the worst of the heat at bay
Cos you can't work well when you're covered in sweat
And your brain's getting fried more than usual I bet
So stay cool my friends, don't let the heat do you in
Make the most of the shade, drink water not gin
Use plenty of sunscreen if you're outdoors not in
As a final resort, it you're really too hot
Nowt seems to rhyme, so "goodnight", that's your lot!
---
Sorry, I ran out of words and inspiration, but if you can improve on this and come up with some more verses, please do leave a comment and I will update the poem and give you a credit. The longer and funnier this is the better don't you agree?
Image used under a Collective Commons License from https://pixabay.com/photos/heat-sun-bathing-summer-holiday-831822/