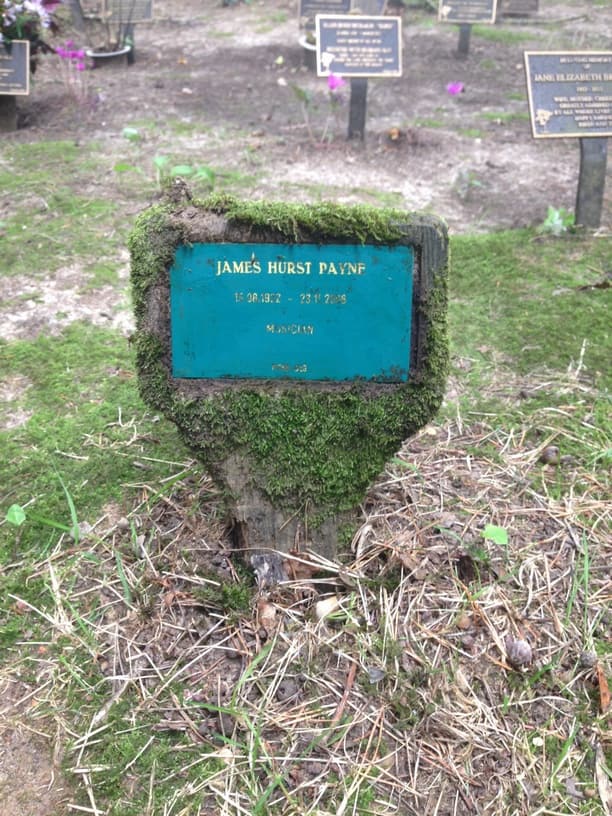 Yesterday, as we were in the area, we decided to pay a visit to my Dad. We hadn't been to see him in almost 5 years and we thought it would be a good idea to pay our respects.
My Dad would have been 98 last month, had not Cancer taken his life 14 years ago. Now he "resides" at a Woodland Burial Ground in the New Forest, which is about 25 miles from where we live.
Last time we dropped by, the wooden marker for his ashes had started to rot and I had a feeling that we would find it hard to locate him. Fortunately Debbie has a good memory and found the area, which was quite a feat, since it is a woodland burial ground, and the trees that they have planted have grown enormously since his ashes were interred there.
Fortunately I found the marker, barely being able to make out his name, as the letters had been covered in mold and the outside of the marker was covered in thick green moss.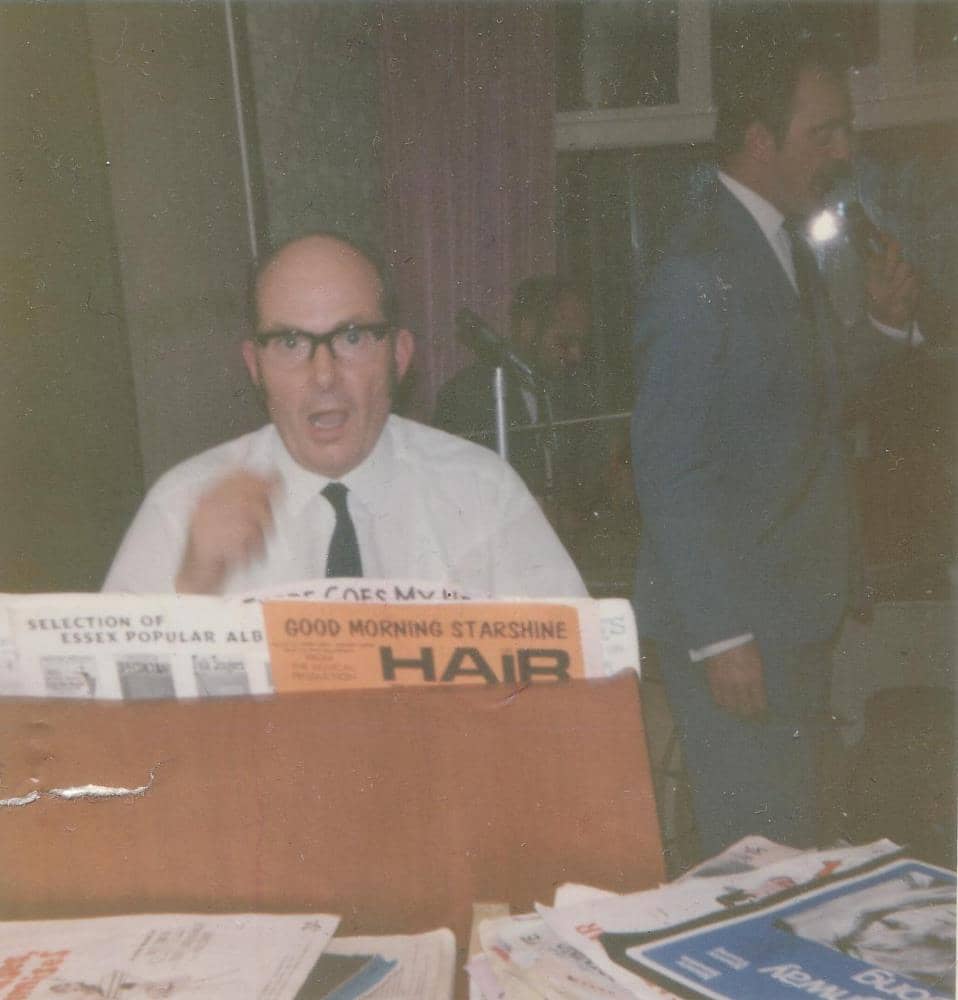 I did manage to clean up the front of the marker, using a wet tissue, so the words are just about readable. It's a shame that my Dad seems to be forgotten these days, the generation of people that knew him have now also sadly passed on, hopefully to a better place.
I did remark while cleaning the moss from around the marker that he now had a better head of hair than at any point in my lifetime, albeit green hair.
Like many of the men of his side of the family, hair loss started at an early age and he was one of those who attempted for many years to hide the fact that he was bald on top by combing over long strands of hair from the side, getting angry when they got knocked or blown out of place. It's a shame he isn't still alive, as it's popular to be bald these days.
This photo always made us laugh, as the sheet music is for "Hair" and of course my Dad hardly had any.
For about 20 years, during the 60's and 70's, my Dad used to play keyboards in Pubs, Clubs and Hotels in the Bournemouth area, either solo, with his own Jimmy Payne Band or with the Achille Roma Band. The band lineup was usually the same, the band name depended on who got the booking for the job.
My Dad played with Achille Roma for a number of years, providing regular entertainment for the guests at the Riviera Hotel in Alum Chine in Bournemouth. My family would come to visit us in the summer, and an evening out at the Riviera Hotel was a regular treat for me, as I enjoyed my Dad's music.
He used to arrange and record a lot of popular songs, and also composed his own songs. All I have left now are about 20 cassettes which I keep meaning to get digitised before they rot away. It would be good to listen to my Dad's music again.
We need to go back again and do a better job on cleaning his grave marker, maybe before the Winter sets in.
At least he is at peace where he is, and the Woodland Burial Ground is very tranquil. Unlike a traditional cemetery, it's set in woodland in the countryside, with hundred of new trees planted, so it's surrounded my nature and wildlife and rather tranquil.
So, good memories of the past are glooding back as I write this, including reminders to get those audio cassettes digitised and to hopefully begin work on writing my memoirs before my life too becomes just more forgotten history.