Pictures Of England is a unique web site that has thousands of images from the British Isles that have been sent in by members, and also hundreds of articles about people and places in England that have been written by members.  Pictures of England provides a wonderful insight into the places and events that throughout the ages have made Britain great.
Unfortunately, the cost of running the web site, the servers and hosting costs, have been increasing dramatically as membership and traffic has soared, and the owners, Chris and Sarah Plows are faced with having to close the site down in the next couple of months unless additional funding can be found.
They have implemented a Premium Membership option, as well as donations via Paypal, and hopefully this will help to bring in enough money to enable them to save the site.
This is a copy of the message that they sent out to members of Pictures Of England this week:
Dear Member,
This is an important message to all members.
Unfortunately Sarah and I are no longer in a position where we can continue the funding of the PicturesOfEngland.com website ourselves, and without the urgent help of our members will soon be forced to close the site down during the coming weeks (as soon as July 2011). This is due to the large server costs which runs into thousands of pounds and are set to increase further as the site attracts more members and visitors, and the cost of running the site continues to rise.
We are therefore, in a bid to try and turn things around as quickly as possible, introducing a paid 'Premier Membership' option which we hope as many of you as possible will join in a concerted effort to help us survive the short term and hopefully secure the long term future of the site as well. Other big image sites do a two-tier membership to great success, and although they may have been built on the back of large corporations and we are just a husband and wife team, we see no reason we can't do it too, if enough members truly value the site.
Therefore please consider making a donation in order to keep the Pictures of England website online and help secure its future. Thank you in advance for your much needed support.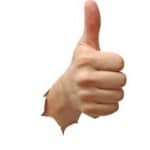 I know that not everyone who reads this message will be able to make a donation to Pictures Of England, but if you like this site and see what a valuable resource it is, please can you help by sharing this message and/or a link to the site with your friends and to give it a  Thumbs Up on the social networking sites (Facebook, Twitter, Stumbleupon, Digg etc).
Thanks in advance for helping to keep a valuable resource alive.
I have no connection with Pictures Of England other than as someone who sees the value that the site provides, and wishes to see it kept alive.